It's no secret that Xbox Game Pass is one of the best offers in all of gaming, compiling hundreds of games from the best and brightest developers from around the world. The variety of genres and experiences on offer with Game Pass is oftentimes staggering, but sometimes you just want to settle down and enjoy the classics, and there's no genre more suited to that description than the first-person shooter.
With that in mind, we've decided to compile the best first person shooters you can play on Xbox Game Pass, and even given them a cheeky ranking so you know which ones are worth your time. It's worth noting now that one game does require Xbox Game Pass Ultimate, while some others on this list might be swapped out in the future as new games come and go from the service. Here are the 10 best FPS games on Xbox Game Pass across PC, Xbox One, and Xbox Series X & S.
The Best Game Pass FPS Games
10. Rage 2
Developer: Avalanche Studios Group, id Software
Publisher: Bethesda Softworks
There's plenty of potential developer combinations out there who would go together like peanut butter and jelly, but one of the more enticing was the pairing of Avalanche and id Software.
Avalanche have made their name on creating huge open worlds filled with activities and fun content, while id Software have perhaps created the best FPS games ever made. Together, they created Rage 2, a pretty enjoyable Game Pass FPS.
Playing as a ranger by the name of Walker, you'll explore a post-apocalyptic Earth that was devastated by an asteroid. While humanity survived, the threat of mutants, bandits and the oppressive Authority mean life on the wasteland is always dangerous. As Walker, you'll be able to use an array of powerful weapons and abilities in order to try and bring some order to the infinite chaos.
9. Back 4 Blood
Developer: Turtle Rock Studios
Publisher: Warner Bros. Interactive Entertainment
One of the best aspects about you and your friends having a Game Pass subscription is that it's incredibly easy to jump into co-op games. One such co-op game that's an absolute joy to play with friends is Back 4 Blood, the zombie horde shooter from Turtle Rock Studios.
As a development studio, they're the ones responsible for Left 4 Dead, the undisputed ruler of co-op shooters, and Back 4 Blood does a decent job living up to that strong legacy, even if most of the original developers themselves have moved onto other work.
Back 4 Blood sees up to four players taking on the role of cleaners, human survivors who venture out into the ruined society to scavenge supplies and take on the hordes of Ridden. Before runs, players can build their deck of skill cards, which can drastically alter their abilities, while the game throws randomly generated modifiers and mutations at you to make the game that little bit more challenging.
8. Superhot: Mind Control Delete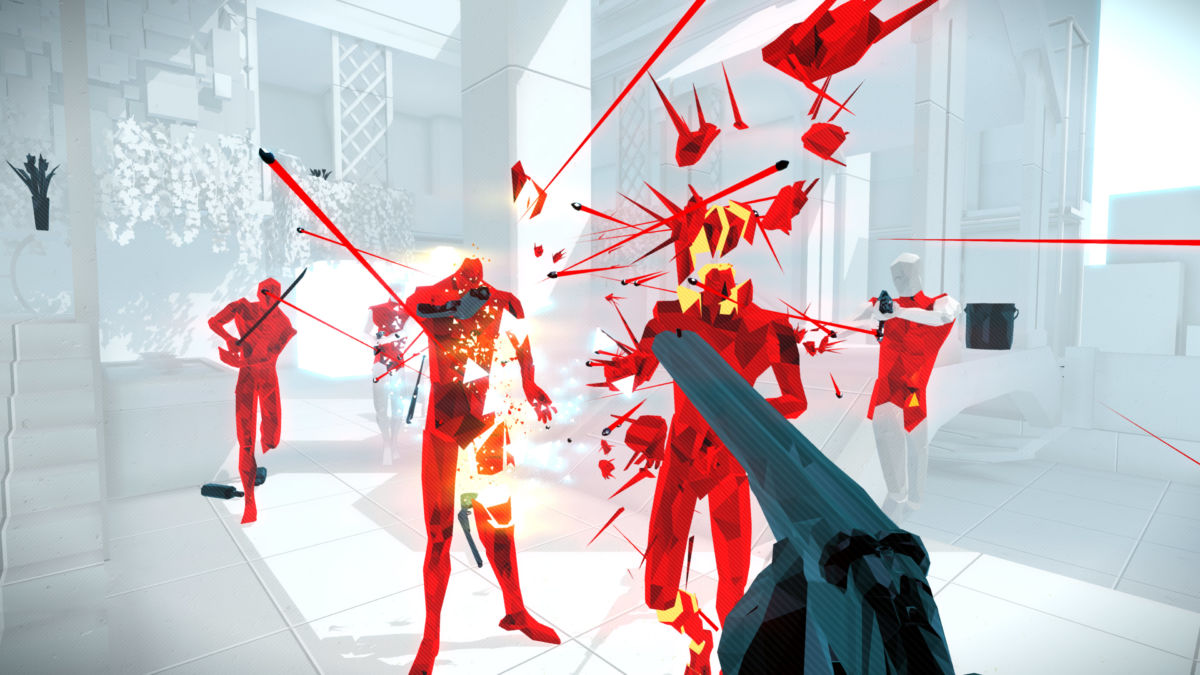 Developer: Superhot Team
Publisher: Superhot Team
At this point, everyone knows what Superhot is, the first person shooter where time only moves when you move, but what might be less remembered is the sequel, Superhot: Mind Control Delete. Despite not being as fondly remembered as the seminal classic, Mind Control Delete changes and alters the core Superhot formula in a lot of key ways, making the gameplay more expansive and enjoyable than its predecessor.
Like the original Superhot, you'll be clearing levels filled with waves of red enemies, with one hit from most weapons killing your enemies. The key difference with Mind Control Delete is that it utilises procedurally generated levels and roguelike elements to bolster the gameplay. You'll take on random levels, gaining tools and abilities along the way that'll help you take on tougher and tougher levels.
It's a bit harder than the original Superhot, but the new weapons and abilities add that extra dimension to the game.
7. Deep Rock Galactic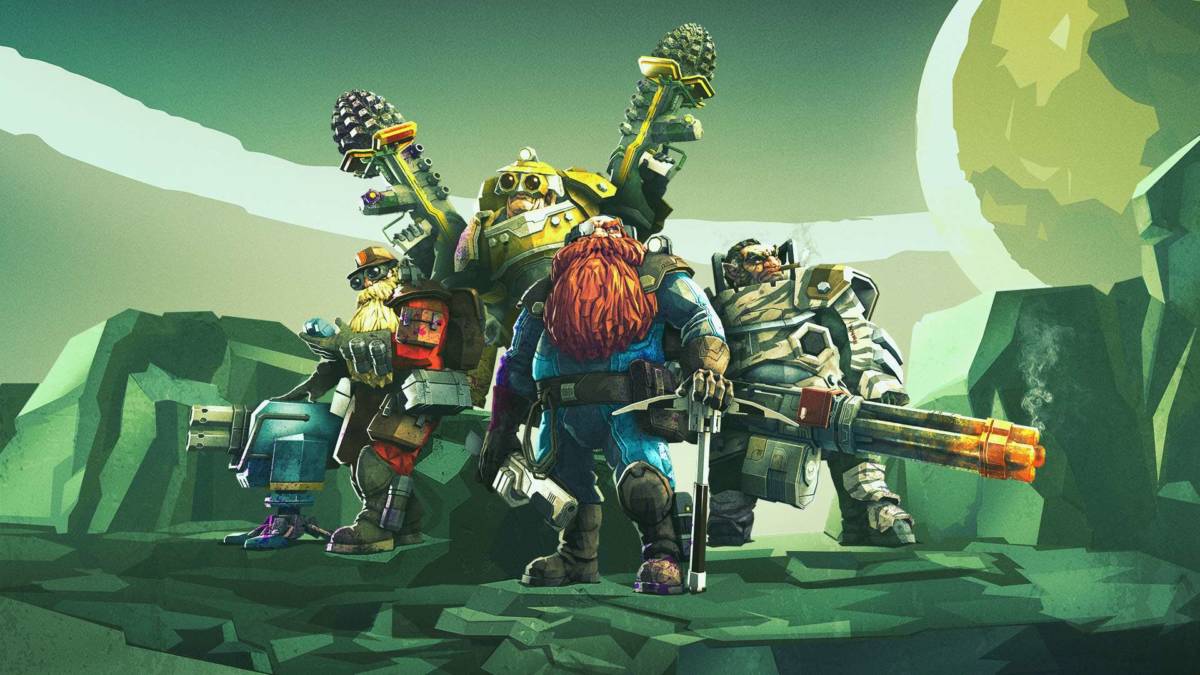 Developer: Ghost Ship Games
Publisher: Coffee Stain Publishing
Even if they aren't FPS games, there's a large amount of horde-based co-op shooters on Game Pass, with Zombie Army 4: Dead War and World War Z springing to mind. Still, the most intelligent co-op shooter on Game Pass just happens to be an FPS, and it's Deep Rock Galactic. Few co-op games require as much co-ordination along with the ability to look at levels in a different way as Deep Rock Galactic does.
Up to four players join together as space-faring dwarves, who intend to mine a planet for all the natural resources they can gather. Unfortunately, the native bug aliens have other plans, meaning you'll have to contend with wave after wave of creepy monsters in order to grab your loot and escape.
With different classes to play as, along with fully destructible levels allowing you to carve your own path, Deep Rock Galactic is a deep and rewarding experience, making it a top tier Game Pass FPS you should play.
6. Wolfenstein 2: The New Colossus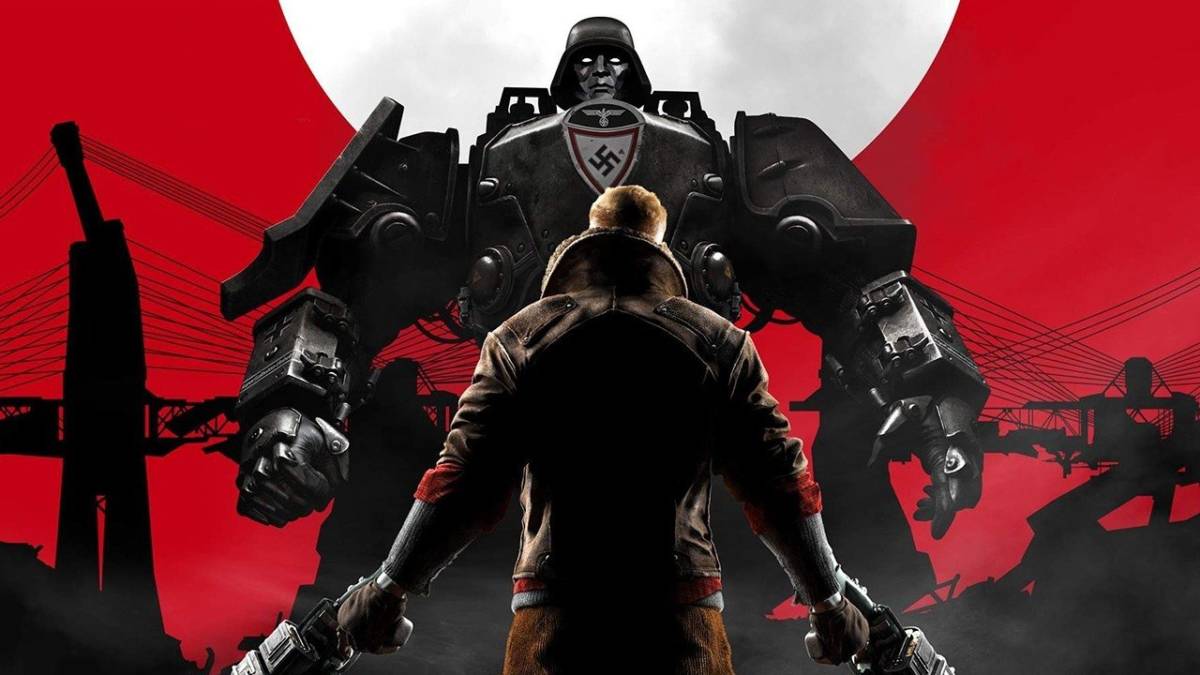 Developer: MachineGames
Publisher: Bethesda Softworks
Youngblood notwithstanding, MachineGames have done incredible work rebooting the Wolfenstein series, with Wolfenstein: The New Order and The Old Blood being two of the best FPS games you can enjoy on Xbox Game Pass. However, the real pinnacle of the series might just be Wolfenstein 2: The New Colossus, which is a bigger, bolder and more memorable journey than the previous two games, though some might feel it goes a bit too far. Feel free to swap this entry for The New Order if that applies to you.
Once again stepping into the combat boots of B.J. Blazkowicz, you'll stand against the might of the Third Reich in an alternate history 1960s where the Nazis have taken over the world. Travelling across America, you'll band together a motley crew of revolutionaries who might just have what it takes to stop the Nazis for good.
Featuring ridiculous weapons, over the top set pieces and an emotional, brilliantly told story with relatable characters at its core, Wolfenstein 2: The New Colossus is well worth playing.
5. Halo Infinite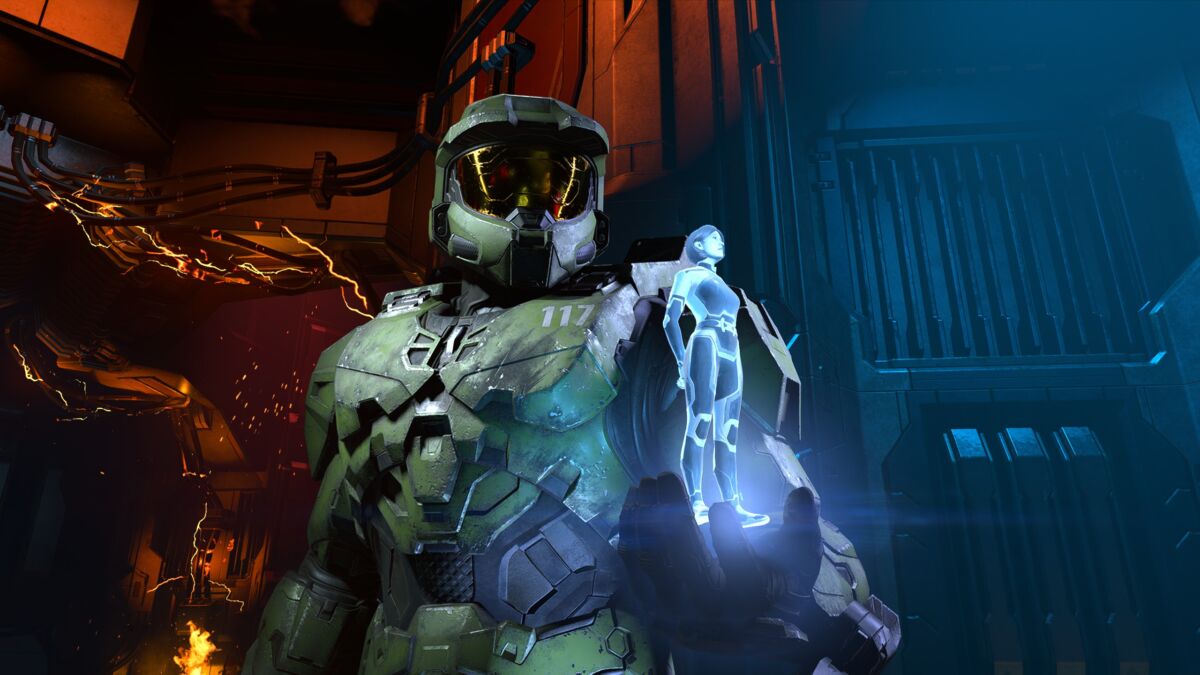 Developer: 343 Industries
Publisher: Xbox Game Studios
It's no secret that Halo is one of Xbox's crown jewels when it comes to franchises, and Halo Infinite is definitely a strong return to form for Master Chief, even if the multiplayer has run into its fair share of issues since launch. Still, it's a package that's only going to get even better as time goes on, with features like Forge Mode and Campaign co-op all slated to be added in the coming months alongside new maps and modes for multiplayer.
While the multiplayer has been struggling to hold players across seasons, it's the campaign that deserves to be called Halo Infinite's real highlight. The story sees Master Chief stranded on the remnants of a Halo ring, fighting for his life against the onslaught of The Banished, an alien group hellbent on humanity's extinction.
With a compelling story and improved gameplay that deserves to be mentioned alongside the best Halo has to offer, Halo Infinite is undoubtedly one of the best FPS games on Xbox Game Pass.
4. Prey
Developer: Arkane Studios
Publisher: Bethesda Softworks
If you want your first person shooters to be a bit more creepy than action-heavy, you can't go wrong with a game like Prey, an imaginative and horrifying FPS game that'll linger long in your memory, even after the credits have rolled. Granted, the reason why the game will stick with you for that long is because you'll start thinking every mundane object in your life is actually a mimic, but that's another story.
The game sees players controlling Morgan Yu, who has woken up on the Talos I space station to find that most of the crew have been killed and an alien race known as the Typhon are laying waste to everything they see. You'll have to use a host of impressive weapons and abilities and find a way to neutralise all of the Typhon via a special device, or blow the entire station to kingdom come.
Choose carefully, now.
3. Titanfall 2
NOTE: Requires Xbox Game Pass Ultimate/EA Play.
Developer: Respawn Entertainment
Publisher: Electronic Arts
Look, it wouldn't be a Cultured Vultures ListTM if it didn't include some kind of uncontrollable gushing about Titanfall 2 wherever possible, and this is certainly no exception. Arguably Respawn's best ever game, Titanfall 2 is an absolute triumph of FPS game design and one of the best games you could ever play. That fact that it's playable via Xbox Game Pass Ultimate is just the icing on the cake.
While the multiplayer for the game is an unmitigated dumpster fire of hackers, the single-player campaign is still as perfect now as it was when it launched in 2016. As pilot Jack Cooper, you'll wage war against mercenary groups representing the IMC with your trusted Titan BT at your side. What could have been a simple, head-empty shooter turns into a brilliant buddy cop story between a pilot and his loveable robot friend, giving Titanfall 2 an incredible level of heart.
Also, that time travel level is amazing. A must play gaming section if there ever was one, and we will not stop banging the drum until Respawn delivers us Titanfall 3. Make it happen.
2. Rainbow Six Siege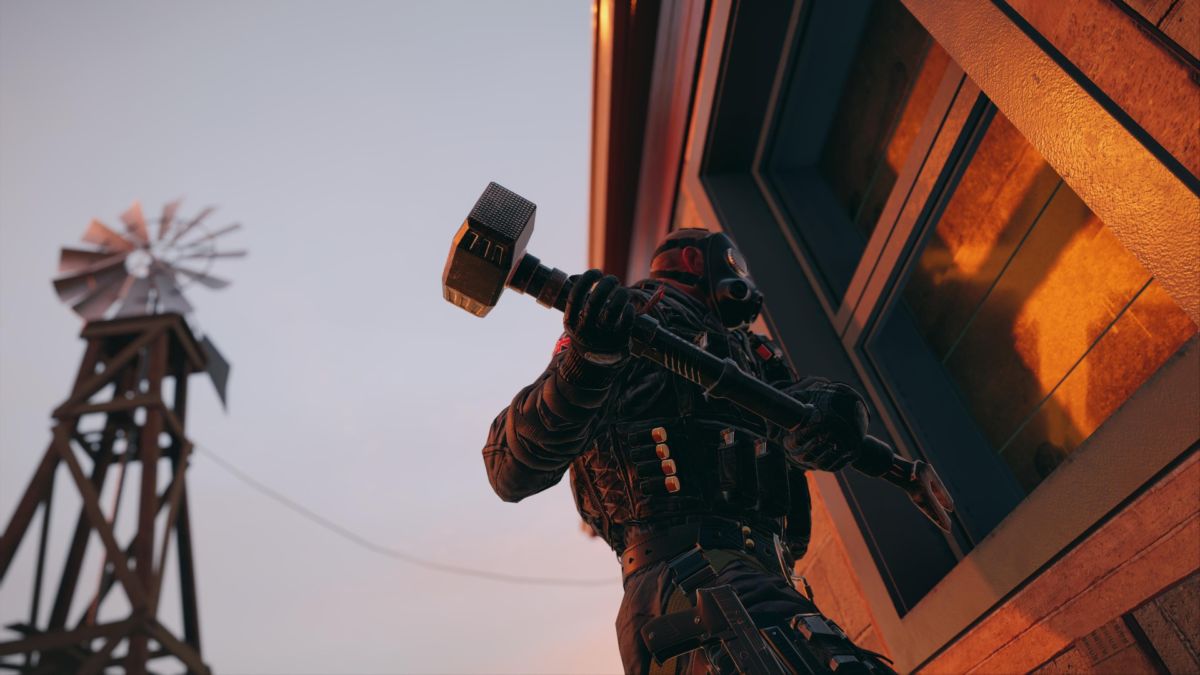 Developer: Ubisoft
Publisher: Ubisoft
The FPS genre is the perfect formula for some great multiplayer games, and right now, there's no greater multiplayer FPS game on Xbox Game Pass than Rainbow Six Siege. While its tactical, one death per round gameplay might be a bit tense for some who are looking for quick and simple frags, the cerebral nature of Siege's gameplay makes it an absolute joy. Just make sure you're prepared for the legions of cracked tryhards who will destroy you when you first start playing.
Siege sees two teams of five taking turns attacking and defending across different maps, with each side boasting their own selection of operators and abilities. When the game first started, there were only 20 operators in the entire game, but now Siege features a roster of over 60 characters, each with unique abilities and their own place within the game's meta and team composition.
As multiplayer games go, Siege is a meaty and unforgiving experience, but one that rewards patience and perseverance.
1. DOOM Eternal
Developer: id Software
Publisher: Bethesda Softworks
Seeing DOOM Eternal at the top of this list probably isn't surprising if you've read any similar lists from us, but we maintain that Bethesda and id Software's recent DOOM games have been some of the best FPS experiences ever made. DOOM (2016) was already an impressive tour de force and return to form for the long running series, but DOOM Eternal is everything the previous game was, turned up to 11.
DOOM Eternal once again sees the iconic Doomguy take up his holy crusade to punch holes in any demon unfortunate enough to stand in his way. Eternal introduced more abilities to help Doomguy navigate the environment in stylish and quick ways, while still dealing unbelievable amounts of carnage to everything in sight.
DOOM Eternal's gameplay is undeniably chaotic, but controlling Doomguy feels incredible, allowing you to truly feel like an all-conquering demon slayer. That's why DOOM Eternal is the best FPS on Game Pass.
READ MORE: 10 Best Fighting Games On Xbox Game Pass
Some of the coverage you find on Cultured Vultures contains affiliate links, which provide us with small commissions based on purchases made from visiting our site. We cover gaming news, movie reviews, wrestling and much more.