Table of Contents
Introduction
As I said ,we rounded up the best options and deals for buying the most affordable mid-high range Laptops that are going to handle almost all the newest games titles with the newest software's too (this is for all the students out there).
The following list will contain only  gaming laptop deals recommendations that are focused  on sales from trusted retailers like Dell ,Amazon ,HP and similar. The recommendations below are based on our reviews and testing and aim to help you get your ideal gaming experience on a cheap laptop. And if you want to improve your gaming and work-from-home experience, you may want to look into some inexpensive gaming gear to help you do it.
What should you look for in a cheap gaming laptop
GPU
The first and most important thing you should look for is the GPU (the Graphic processing Unit) or the graphics card ,besides the fact that it's the most important component for the game graphics you are playing(the smoothness and FPS) it's the only thing you cant upgrade or replace after buying a laptop.
Starting around 700 dollars are the laptops that have an entry-level Nvidia GTX 1650 that will give you enough graphics performance and power to play newest demanding games on medium settings(the most demanding on medium-low ,all depends from the game).After the mentioned above GTX 1650 Card you have laptops that go from the price range around 850-1000 dollars(sometimes even little more ) will provide you with a GTX 1650 TI,a 1660 TI or even the from the newest generation model 3050 Ti for a better gaming experience .
If you really are on a tight budget having the 1650 or 1650 Ti will be the best option for you since it's the most affordable .But if you can afford spending closer to 1000 dollars you will be better off at the long run .
The other components besides the GPU you should look for are the Processor,Storage memory and RAM memory.
CPU
The processor or the CPU unit is responsible for making your laptop complete faster tasks.Soo by getting a more powerful processor ,you can help your computer think faster and work faster.You should look for processors that are at least a 10th or 11th generation of Intel Core i3 –i5 or even i7.Besides Intel theres AMD Ryzen processors series that should be at least the 4000 or 5000 series  processors.
Storage Memory
Storage memory and RAM memory are the least of your worries since you can replace them and upgrade them in 99% of cases. When your looking for storage you should pay attention to the better and faster option and that's SSD storage .Laptops less than a 1000 dollars will probably have most commonly 256GB or even better option 512GB solid state drive(SSD).Since the capability of these hard drives is exponencially  better than HDD drives .
RAM Memory
RAM memory is the laptops short-term memory,which it uses to handle all active tasks and apps.Without it none of your programs,files,games or streams would work.You should look for at least 8GB of RAM,but most recommendable is 16GB of RAM ,since it will do all the work without problems.
Now armed with all the knowledge on what to look for when it comes to components lets provide you with  the newest-updated list of laptops that are the best current option for buying.
Top 10 Gaming Laptops under 1000$
MSI GF65 15.6-inch gaming laptop
This  15.6-inch MSI GF65 features an RTX 3060 graphics card for just under $800. That's a great price for such a powerful component and you're also getting a 512GB SSD, 8GB of RAM, and an Intel Core i5-10500H processor to boot. The CPU is a little weaker on this model but when it comes to outright graphical power, it's definitely great bang for the buck. The Smooth Display with  The 15.6" 144Hz display delivers lightning fast refresh rate for smooth and vibrant gameplay. High-Speed Wi-Fi: Wi-Fi 6 features 802.11ax standard  and 3x faster than Wi-Fi 5, designed to deliver lightning fast gameplay
Play Cool: The latest Cooler Boost 5 and enlarge internal diameter thermal pipes for more efficient cooling in a compact chassis.
In conclusion you can guess why it is the first laptop on our list ,giving you the ultimate gaming experience for the cheapest price .
HP Pavilion 15.6-inch gaming laptop
The HP Pavilion laptop is a great strictly budget option .Its a combination of  a GTX 1650 Graphics card ,with 8 GB of RAM,256 SSD or an Ryzen 5-5600H processor that will surely cover all the basics you need for playing titles that are popular today( Fortnite ,League of legends,CS GO) This machine isn't the most powerful one but it will provide you with a great gaming experience ,especially for this amount of money, it's great value.
In conclusion if you are really on a tight budget  , personally one of my  favourites (it was my first laptop) i highly recommend this piece of Art.
G15 Gaming Laptop
Designed to power your next adventure with its formidable 11th Gen Intel® Core™ i5-11400H (12 MB cache, 6 cores, 12 threads, up to 4.50 GHz Turbo) and a NVIDIA GeForce RTX 3050 4 gb GDDR 6 ,Providing with enough space of 512 GB of PCie Nvme SSD hard memory .Its display is 15.6″ ,FHD 1920×1080, 120Hz, Non-Touch, AG, WVA, LED-Backlit, 250 nit, Narrow Border .The RAM memory is 8GB ,1 x 8 GB(one slot which means its even faster ) and a Wireless Intel® Wi-Fi 6 AX201 (2×2) Wi-Fi + Bluetooth.
In conclusion paying 800 dollars for this laptop is a great and cheap deal that we surely recommend you doing .
Gigabyte G5 15.6-inch gaming laptop
This RTX 3060 equipped Gigabyte G5 is giving us yt another example of a great deal for an smaller amount of money .Alongside a powerful GPU, this one's also featuring 16GB of RAM right out the box, a 512GB SSD, and a recent Intel Core i5-11400H processor. With specs like these, you'll have no issues with most games at 1080p for a good few years down the line.
In conclusion it's one of the best option if you are looking for the ultimate gaming experience today that will last you some time in the future.
Acer Nitro 5
The Acer Nitro 5 has been a good option for PC gamers  for  quite a few years now. The aesthetic here is basic, , but not many machines can offer the sheer amount of competitively priced configurations as the Nitro 5. Ranging from super cheap and cheerful GTX 1650 / Core i5 machines to RTX 3060 / Core i7 (and plenty of AMD options too), you'll find Nitro 5 options at all price points – and often on sale too. Downsides, as with most cheaper gaming laptops, tends to be fairly average displays and cheaper RAM options.
Ranging from 750 – 950 dollars depending from the configuration to chose its one hell of a great deal to make.
HP Victus 16
The HP Victus 16 is a powerful machine with a little more style than the usual budget gaming laptop. Its latest-generation hardware is more than capable of running new big budget games at 60+ frames per second, and its 144Hz screen lets you take advantage of that.  the Victus' RTX 3060 graphics card and Core i7 processor will serve you well in every task when it comes to gaming .It comes most commonly installed with 8GB of RAM memory and 256 GB of SSD storage data ,but you can always chose the more high end option for a little more money(512 GB SSD and 16 GB of RAM memory).
In conclusion even the cheapest model should perform about as well as the Acer Nitro 5 that was mentioned above .Its a great deal esspecialy when you find it on sale for around 700 dollars
The Acer Nitro 7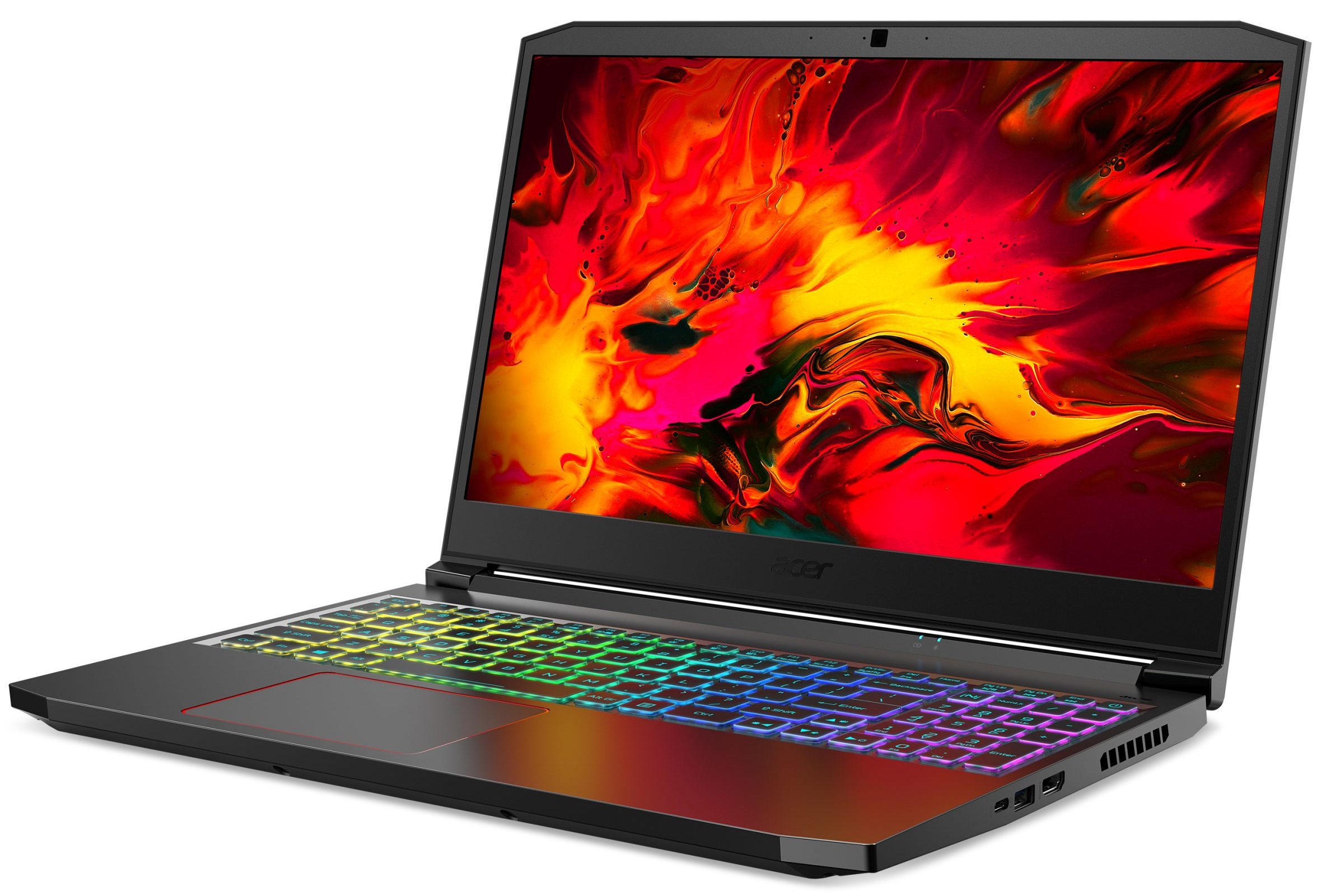 The Nitro 7 has an Intel Core i7-9750H processor along with an Nvidia GTX 1650 graphics card and 16GB of RAM. Like its pricier competition, it also offers a 15.6-inch Full HD display with 144Hz refresh rate, which means games run pretty smooth. It even managed to maintain high frame rates in visually-demanding games .The only downside of the lap top is the same issue that plagues other gaming laptops. The lack of physical buttons on the trackpad makes it hard to play some games without an additional mouse.
But still the Acer Nitro 7 is an excellent example of how to save money and equip yourself with the kind of hardware that will play your favorite games and help you get things done.One of our recommendations.
Asus TUF Gaming A15
With an Nvidia RTX 2060 and an AMD Ryzen 7-4800HS processor, there is very little the TUF A15 can't smash through .This laptop is a beast for esports games especially, with some seriously high frame rates in games .The 144Hz screen will make it much easier to hit your marks, as well. When you kick back with cinematic single player games, you'll get more of a mixed bagAside from the great CPU and GPU performance, the keyboard is great to type on and the trackpad is smooth. If your game library grows too big, you can install a second SSD inside the laptop and upgrade the RAM to 32GB. But you won't get the extras: the chassis, while rugged and well-featured, is large and unwieldy for a 15.6-inch laptop.
So When it comes to affordable gaming laptops, it's hard to do better than the Asus TUF A15
Lenovo Legion 5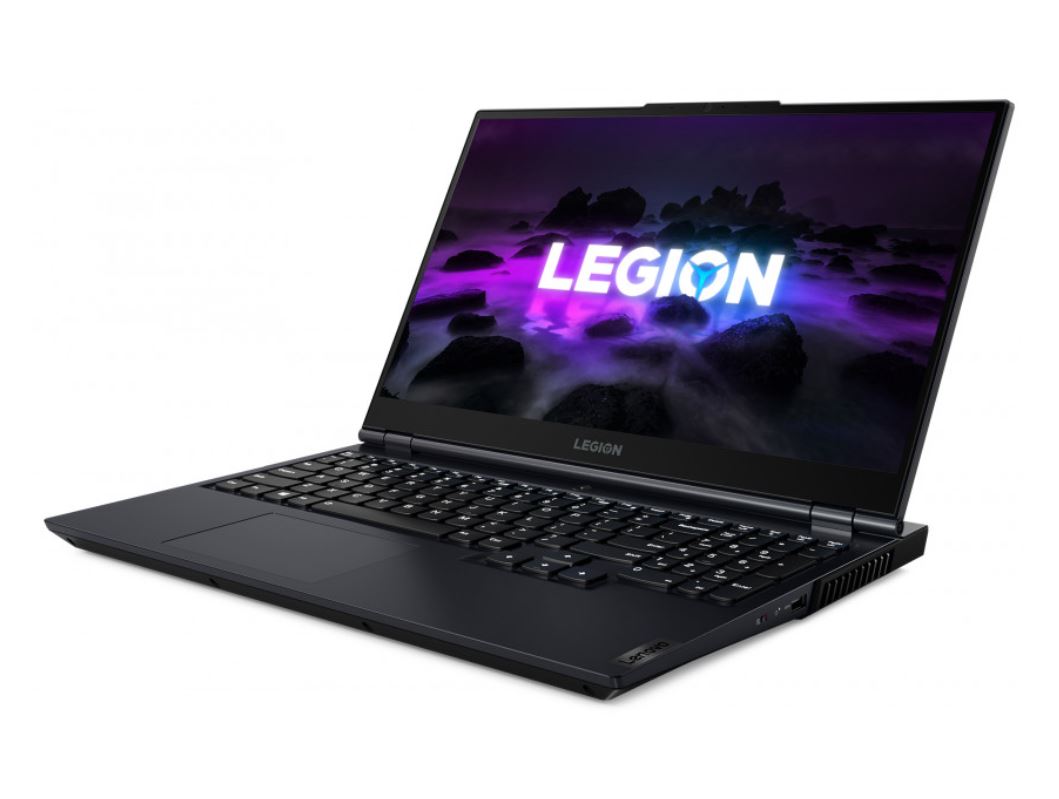 The Lenovo Legion 5 is a good higher end option equipped with the Nvidia GeForce RTX 3060 and  AMD Ryzen 5 processor .the 8 GB of RAM with the 15.6-inch FHD (1,920 x 1,080) IPS screen will be more than enough to provide you with the best abilities to play decent games and do other stuff. If you're lucky, you can often score yourself an RTX 3060  / Ryzen 5 configuration for around $899 in a sale – a great price for such a powerful machine. Be warned though, at full retail price these machines can be pretty expensive indeed (if you chose the higher end composition of components).
In conclusion one of the best quality laptops that are popular right now ,the Lenovo legion laptop is something you dont want to miss.
MSI GL65 Gaming Laptop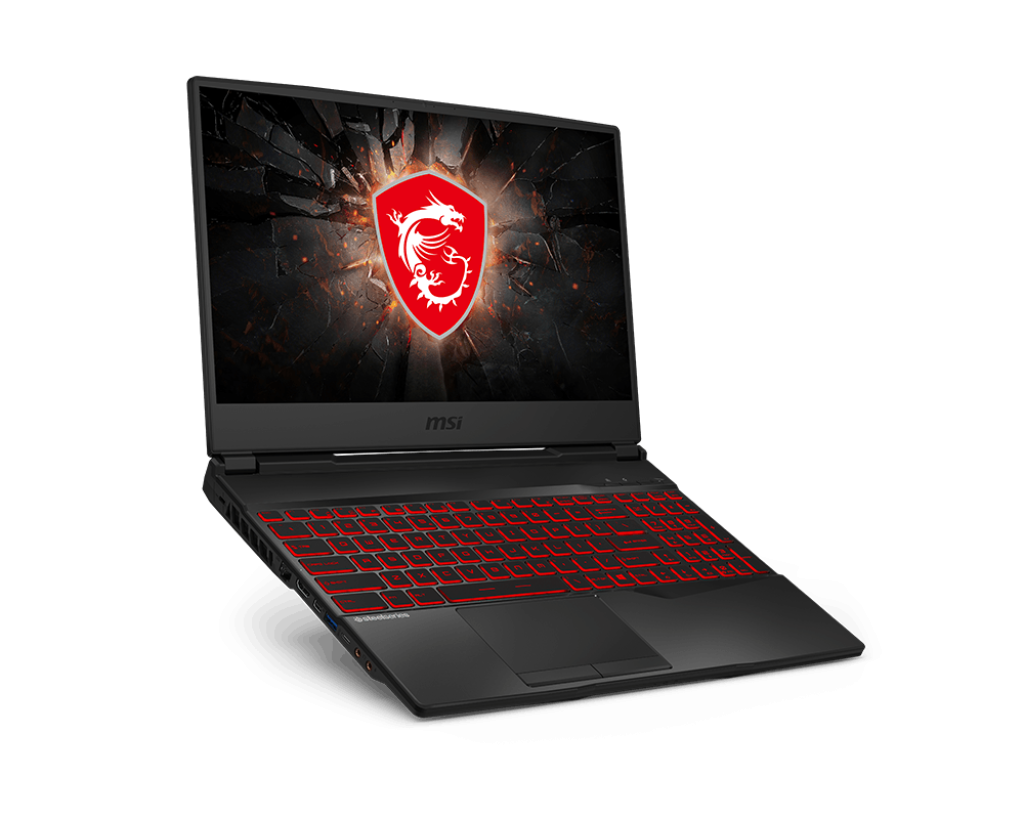 Equipped with the newest Intel i5 generation ,the NIVIDIA GeForce GTX 1650. It delivers high performance and it can  take on any games and applications with ease. powered by NVIDIA GeForce graphics ,it takes on today's most popular games with these performance graphics. Having 16 GB of RAM and 512 GB of NVMe SSD, it will do the job without any problems. Searching and finding the golden laptop with the price range of around 800-900 dollars will keep your wallet as much an intact but it will surely exceed all the expectations when it comes to performance.
are budget gaming laptops worth it? And do more expensive laptops last longer?
You can find a good cheap gaming laptop, but they certainly have performance limitations compared to more expensive laptops. The components necessary for an enjoyable PC gaming experience are expensive, which means even entry-level gaming laptops are still typically between $700 to $1,000. Cheap gaming laptops are worth considering if you typically play older games or games that aren't graphically demanding or you're OK playing at reduced graphics quality to maintain fast frame rates. They're also a suitable option if you're looking for a laptop for work or school, but with enough graphics power for casual gaming during your downtime.
Altough the price of gaming laptop does not always affect its functional lifespan,it frequently does .While brands like Razer andApple demand a premium for their products ,their laptops are built on a higher level,and you can feel the difference and superior materials they employ.
Conclusion
Finishing with the list above  we will also provide you with the links for the best laptop deals and retailers ,in case you want to head over to their sites and check them yourself. Generally speaking, the most reliable retailers that have plenty of options and the best prices are Best Buy and Amazon, although Dell and HP often have great sales on Holiday events like Black Friday. You might get lucky on Ebay or another auction site, but we definitely recommend picking up your cheap gaming laptop from one of the big official retailers, as you're sure to be getting a decent warranty, as well as the latest components more or less. 
Amazon – great marketplace options, plus exclusive gaming laptop deals.
Dell – only sells own brand, but excellent price cuts all year round.
Lenovo – particularly good for flash sales around Black Friday.
Best Buy – often has the best gaming laptop deals nationwide.
HP() – great options for cheaper gaming laptops especially.
Acer – often sells out, but another great cheap option.
Adorama – has lower-priced options mostly.
B&H Photo – another top contender and a viable alternative retailer.
At the end of the day ,when it comes to choosing the right laptop for you ,prioritizing your needs comes at the first place .As the times change and video game improve ,gaming devices become more capable of delivering pleasurable experiences . Offering the best performance and appealing graphics at an affordable price is not easy but its not impossible .We tried putting all the best options and deals for you with the most decent prices. Good luck fellow gamers and computer geeks.
More from FictionTalk